David has virtually always been a photographer and artist, starting at a very early age with his grandfather's box brownie he spent many of his formative years experimenting with different photographic techniques. Art and poetry have also been a large part of his life as a creative.
He studied photography from 16 years of age, starting at night-school even before leaving his day time education and soon went on to run a successful part time wedding and advertising photographic business.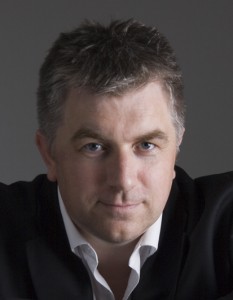 His work has been featured in many well known glossies including Cosmopolitan and he has also written for women's fashion and lifestyle magazines.
His choice of equipment is now always digital finding it's flexibility suits his fluid working methods.
Now working mostly with his wife, fashion designer Michele Keffen, David only spends his time shooting a mixture of fashion. dance and portraits, where he finds further inspiration to fuel his art as a painter and the poetry that often accompanies it.
When he is left to his own devices (not often) he enjoys photographing and painting ancient, decaying buildings that have been long forgotten and are now overgrown. He also has a liking for all things of the Arts and Crafts movement, fossil hunting and collecting fine bound books.
Part of a transcript of an interview with David 1st October 2005 courtesy of Professional Fashion Photographer:
"What inspires you?"
"I always try to remember what it was like when I was a child…somehow it is easy to not be self-conscious when we are young, we do not mind climbing trees, crawling around on the ground, hanging upside down from furniture..we want to experience every angle of life. I try to re-capture that feeling, O.K. sometimes I do embarrass myself in public when trying to get 'the shot' but the results are worth the effort. Another advantage we have when we are young is that we absorb information more readily, we don't even have to think in order to learn a new language. I treat my work in the same way…yes I get things wrong on occasions, but at least I am prepared to work with new technologies and move onto the next project with renewed excitement."
"You always seem to connect with your subjects – is there a secret to this?"
"No, I don't think it's much of a secret. You have to be genuinely interested in the person you are working with. Everybody who steps in front of the lens has an interesting story to tell. I like to learn as much about them as they are willing to part with as it helps me to focus on their true emotions. Although with fashion, you are generally working to a brief, it is still important for the model to feel comfortable. Friendliness doesn't cost anything and I have always found that the majority respond well to a happy photographer."